Tips for Buying a Used Car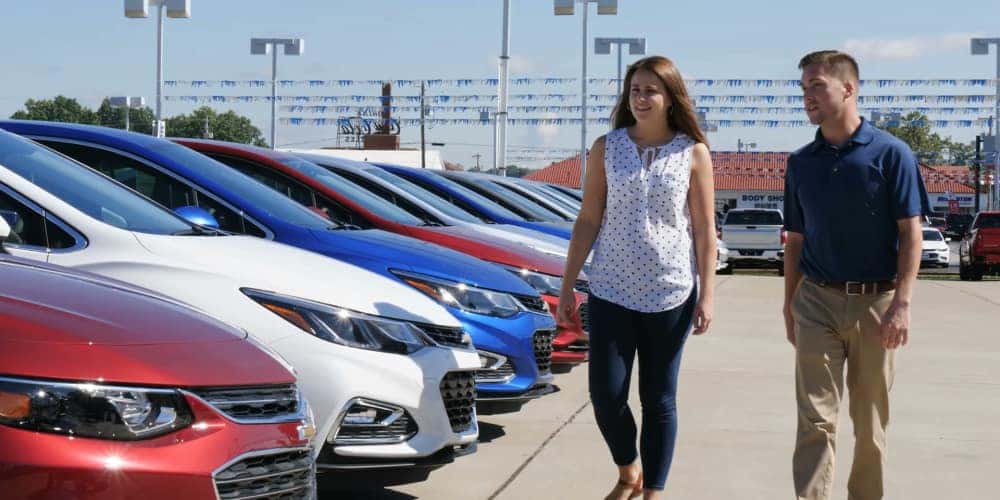 ---
Shopping for a used car is an excellent way to get a reliable vehicle at an affordable price, but for some Huntington drivers, it can seem like a nearly impossible task at times. Luckily, Shepherd's Chevrolet Incorporated is here to provide you with some of the best tips for buying a used car that can help you know what kinds of questions to ask and what kind of things to look for during your time spent shopping. Take a look at our tips, and visit our dealership to find a used car that's perfect for you. 
Tips for Buying From a Dealership
Whether you're a first-time buyer or looking to upgrade to something different, there are plenty of things that you should be aware of when buying from a dealership. Here are some things to keep in mind when buying from your local Wabash dealership 
Budget Accordingly:

You'll want the budget for not only the purchase price but also things like maintenance and other ownership factors. This can help you get an idea of what you can reasonably afford, which will help you narrow down your search. 

Right Type of Car:

Before you walk into a dealership, you should have an idea of what kind of car you're looking to buy. Think about things like fuel economy, performance, technology features, and other things you're looking for in a vehicle. 

Test Drive:

Be sure to take the vehicle you want for a test drive, so you can get an idea of how it feels from behind the wheel. It wouldn't hurt to have the vehicle inspected as well, so you can get an idea of any potential upcoming maintenance fees. 

Financing:

After you've found the vehicle that you think is the best fit for you, the next step is to explore your financing options. Our

finance center

at Shepherd's Chevrolet Incorporated can help you go over buying and leasing options, so you can feel confident about your decision. 
Benefits of Trading in Your Vehicle at a Dealership
Before you buy one of our used cars from Shepherd's Chevrolet Incorporated, consider trading in your current vehicle. Why consider trading in your vehicle at a car dealership versus selling your vehicle privately? Benefits of trading in your vehicle at a dealership include:
The process is easy and convenient. 

The dealership takes care of everything after you drop off your vehicle and contacts you when they have an offer. 

You're able to quickly trade your car for cash. 

You can usually negotiate the offer.

You're not pressured to make any kind of decision that same day. 

You can put the offer towards a used vehicle of your choice. 
Value your trade at Shepherd's Chevrolet Incorporated to see what your current vehicle is worth. 
Questions to Ask When Buying a Used Car
Hopefully, you have a better idea of how to go about buying a used car in the Warsaw area. But, if you're still wondering what else would be helpful to know, here are some questions that we think are great to ask when you visit a dealership:
Are there any current recalls on the vehicle?

Is there a history of maintenance?

Is the vehicle history report available?

Do the amenities and features work like they're supposed to?

What is the ownership history?

What is the vehicle's mileage?

How was the vehicle priced?

Can I take the car to a mechanic for an inspection?

Do you have the title in hand?

Is the car as is, or is it under warranty?

Does this vehicle affect your insurance premiums?
Visit our dealership in North Manchester to explore our pre-owned inventory and find a used car that has everything you need. If you're looking for something brand-new, then let us show you around our new inventory, and learn the difference between leasing and financing before you choose a car. 
Find a Used Car With Confidence at Shepherd's Chevrolet Incorporated
Ready to find a used car that's perfect for your commute and even better for your budget? Visit Shepherd's Chevrolet Incorporated at your earliest convenience to explore our pre-owned inventory, and be sure to use our pre-owned vehicle specials to see how much you can save.