What to Look for When Buying a Used Car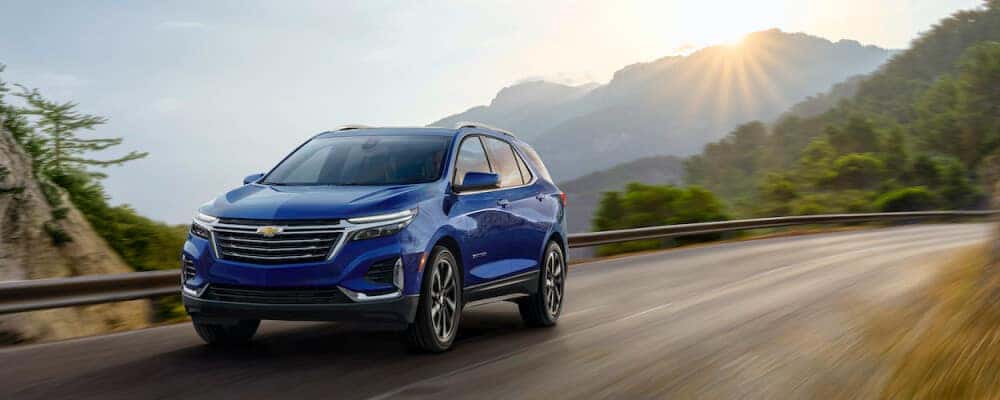 ---
Shopping for a fresh set of wheels is an invigorating and rewarding experience. Along with all of the excitement, chances are you may be feeling a bit overwhelmed while entering the used car market. With so many vehicles to explore and second-rate dealerships to wade through, it can be difficult to know where to start. Luckily, Shepherd's Chevrolet Incorporated is here to offer a superior shopping experience to go along with our premium selection. 
When you shop with us for a used car for sale in North Manchester, you'll have the opportunity to explore pre-owned cars, trucks, and SUVs from all makes and models. Best of all, our used cars are hand-selected, ensuring that your pick will revolutionize your commute from Huntington to Wabash. Learn more about what to look for and questions to ask when shopping used below!
How to Buy a Used Car From a Dealer
Making the decision to purchase a pre-owned vehicle for sale in North Manchester comes with a number of benefits. From a lower price to a wide variety of options, used car shopping is full of perks. This is especially true when you shop with us, considering we offer budget-friendly used cars priced under $15k and nearly-new CPO options! If you want to buy a car like a professional, follow our tips on what to look for when shopping used:
Set a Budget:

Taking a few moments to consider the balance between the costs to buy and the costs to own can be critical. You'll want to think about the cost of future repairs, fresh tires, maintenance, fuel, and more. You should aim to keep your car payment below 10% of your monthly income to maintain a safe budget. 
Find the Right Used Car:

When shopping pre-owned, you want to find a model that matches your expectations. Factors like mileage, condition, and price should all be weighed before making a decision. A good place to start is to make a list of cars you're interested in and find out why. Next, you can narrow down your choices and research the reliability and customer reviews of those models. That way, you can make an informed decision when it comes time to buy. 
Test Drive and Inspect the Models:

After you've done the hard work of narrowing down your top choices that fit your criteria, make your way to our dealership to take a few test drives! Once you get behind the wheel, you can really get a sense of which contender is right for the vacant spot in your driveway. 
Used Car Financing and Other Fees:

When you've hit the North Manchester streets and found your fit, scoring a fair deal is the next step. Along with considering your loan options, you want to be mindful of how various fees and credits like state sales tax, registration fees, and the trade-in value of your previous vehicle impact your spending. Once you settle on a finance offer that works, you can consider the generous warranty options available through Shepherd's Chevrolet Incorporated!
What to Ask When Buying a Used Car
Used car shopping can sometimes be a mixed bag, so it's important to ask the right questions before you sign on the dotted line. Keep the following questions in your back pocket for the next time you head to the dealership:
Is there a history of maintenance?

Is the vehicle history report available?

Do the amenities and features work like they're supposed to?

What is the ownership history?

What is the vehicle's mileage?

Are there any current recalls on the vehicle?

How was the vehicle priced?

Can I take the car to a mechanic for an inspection?

Do you have the title in hand?

Is the car as is, or is it under warranty?

Does this vehicle affect your insurance premiums?
Find Out More About What to Look for When Buying a Used Car From Shepherd's Chevrolet Incorporated
Shepherd's Chevrolet Incorporated is here to guide you through every phase of your automotive journey. From helping you research new and used models to pairing you with your dream ride, we'll be with you every step of the way. If you'd like to learn more about our selection of used cars for sale near Warsaw or want to know more about the services we provide, contact us today!