Routine Car Maintenance Guide – When to Get Service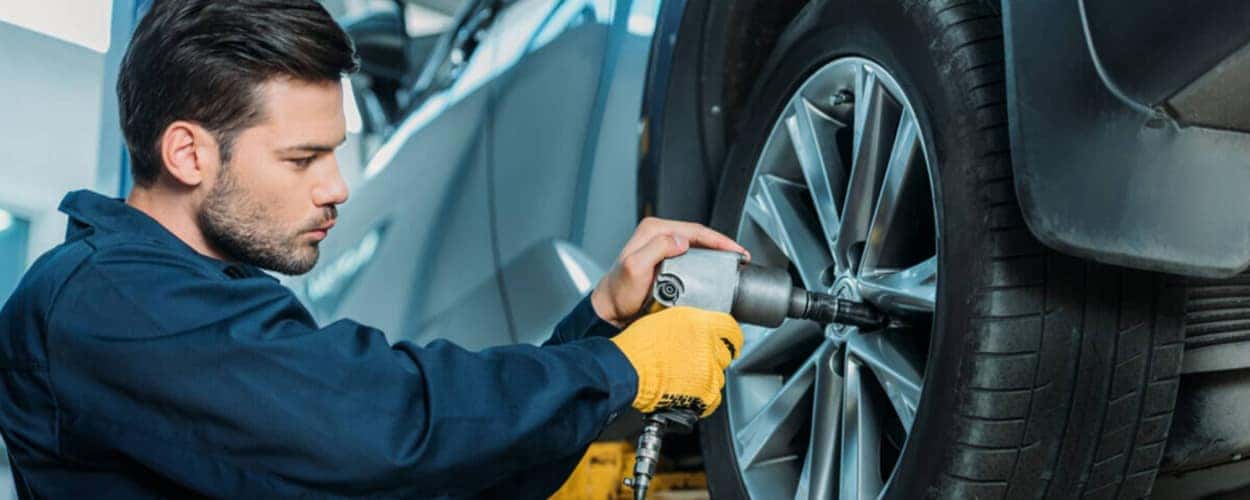 ---
The key to a healthy and reliable vehicle is routine car maintenance, including oil changes, tire rotations, wheel alignments, and more. But, some Huntington may feel overwhelmed with keeping up with maintenance on top of their already-busy schedule. Fortunately, the service experts at Shepherd's Chevrolet Incorporated have put together this guide so you know exactly when it's time to bring your car in for service in North Manchester.
When to Bring Your Car in for Service
Not every vehicle is built the same, which is why we strongly recommend consulting your owner's manual for exact service intervals. However, here is an overview of some of the critical maintenance tasks and when you should bring your vehicle in for service:
When to Get a Tire Rotation
To ensure your tires have a long lifespan, don't skip tire rotations. Regular tire rotations help ensure that all of your tires have an even amount of tread. In general, it's recommended that you get a tire rotation every 5,000 to 8,000 miles.
When to Get a Tire Alignment
Another way to get the most out of your tires' lifespan is keeping up with tire alignments. Tire alignments ensure that your wheels point in the right direction. In general, you should bring your vehicle in for an alignment every 6,000 miles or so.
When to Get an Oil Change
Oil is the lifeblood of your vehicle. However, oil degrades over time, so it's essential to keep up with regular oil changes. So, how often should you change your oil? The general rule of thumb is every 6,000 miles or 6 months. However, you might be able to go a little longer if you have a newer vehicle.
When to Get a Timing Belt Replacement
Timing belts are extremely important in keeping your engine running, and you certainly don't want it to fail while you're out driving in Huntington. In general, it is recommended that you get a replacement every 60,000 miles.
When to Get a Serpentine Belt Replacement
Your serpentine belt plays a major role in keeping your car's systems running, including power steering and A/C. You should have your serpentine belt replaced every 60,000 to 100,000 miles.
Schedule Service with Shepherd's Chevrolet Incorporated
As we noted earlier, this is just a general overview of routine maintenance and doesn't cover all of the necessary tasks for your specific vehicle. Whether you want to learn more about routine maintenance or would like to schedule a service appointment, please don't hesitate to contact us. Our state-of-the-art service center is here to help you keep your vehicle running safely and smoothly for years to come.